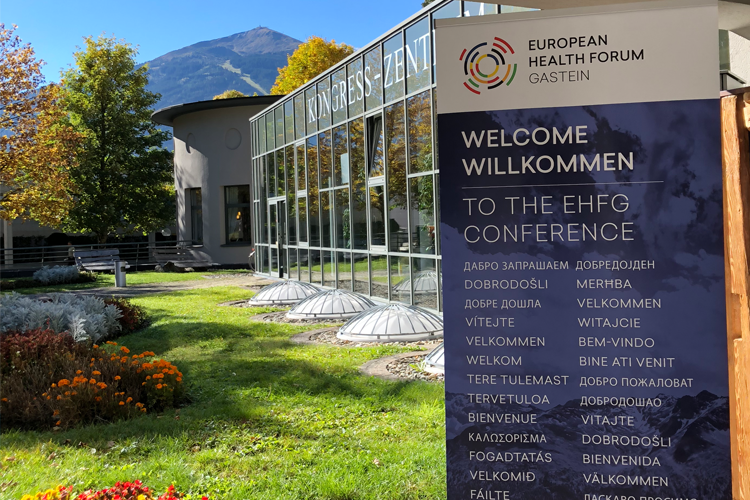 All.Can will host a session at the European Health Forum Gastein in October, following on from its successful workshop in 2017.
'Patient insights for sustainable care – improving efficiency in care for all' will focus on how the patient perspective can be built into efforts to define and drive the sustainability of healthcare systems.
Beginning with a presentation of interim findings from the All.Can patient survey, the session will involve a workshop asking delegates to address key themes arising from real patient quotes. Each group will have time to discuss their ideas and then present a two-minute 'pitch' establishing how policymakers and other stakeholders can tackle the issues facing cancer patients.
Following the workshop, a panel of speakers representing stakeholders across cancer care will respond to the delegates' presentations, reflect on their own experiences, and consider how lessons learnt in cancer care can be applied to other areas of healthcare and policy.
Ms Lieve Wierinck MEP will give the opening address by video, and the session will be moderated by Kathy Oliver, Chair and Co-Director of the International Brain Tumour Alliance. Other confirmed speakers and panellists include:
Stefan Gijssels, Executive Director, EuropaColon
Yolande Lievens, European CanCer Organisation (ECCO)
Dirk Van den Steen, Policy Officer, DG Santé of European Commission (TBC)
Daniel Ratchford, Chief Executive Officer, Quality Health
Zeger Vercouteren, Vice President Government Affairs & Policy, Johnson & Johnson EMEA
Athanasia Kanli, Senior Director, EMEIA Government Affairs & Market Development, Varian.
The session will build on All.Can's previous appearance at Gastein, which asked delegates to consider what different stakeholders could do to improve efficiency in cancer care.
This year's session takes place on Thursday 4 October at 9.00–11.30 CET. To view the full programme and register for the session, please visit https://www.ehfg.org/