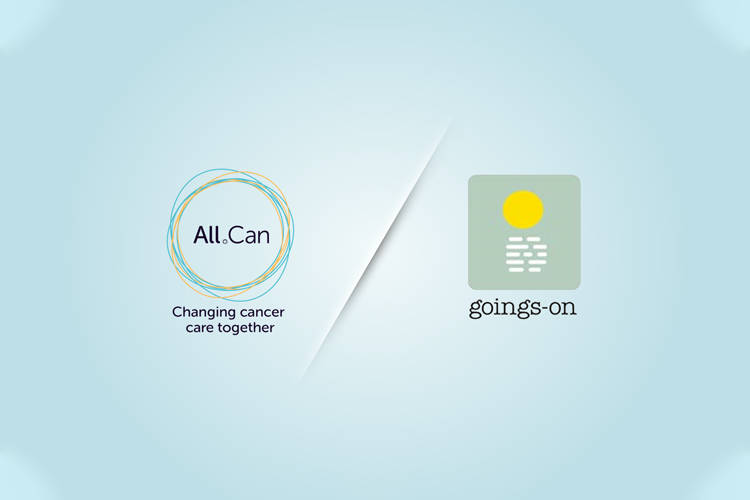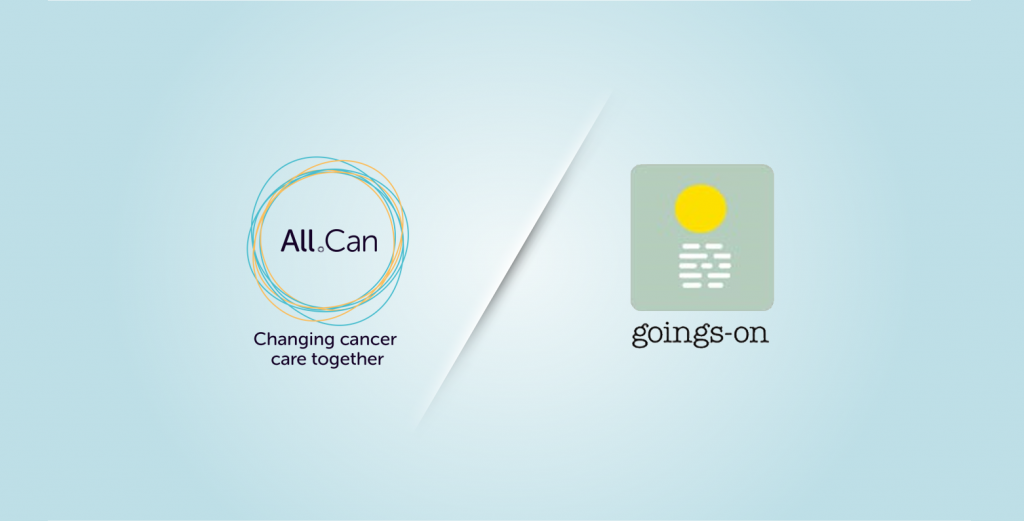 All.Can is delighted to welcome Goings-On as a member and knowledge partner.
The most substantial inefficiencies in cancer care are caused by not aligning care with patients' goals and needs. Personalised monitoring app Goings-On aims to help healthcare professionals resolve this issue.
Research shows that doctors rarely ask patients about their goals and appraisals of aspects of their treatment. If they do ask about patients' preferences, it is often focused around treatment – such as choosing chemotherapy or radiotherapy – or logistical preferences such as the specific timing and location of their treatment. Asking about goals has only recently been added to a shared decision-making model that is often used in education.
Even though most cancer patients are able to state three or four goals, they rarely bring up the subject of their goals spontaneously when talking to healthcare professionals. They may lack awareness of treatment options and potential impact – and, even for those who do know their options, one in two patients report difficulty in weighing advantages and disadvantages.
Goings-On enables patients to log their goal attainment and symptom burden every day, which contributes to them getting the right treatment options at the right time. It is part of PhD research on personal goal documentation, clarification and goal attainment at the Leiden University Medical Centre National eHealth Living Lab. It incorporates existing evidence on addressing symptoms and information needs, and has been tested with patients from the Netherlands Cancer Institute, including people with low levels of health literacy. There are also plans for a three-month international multicentre randomised controlled trial of intervention principles.
For more information, please visit the Goings-On website.