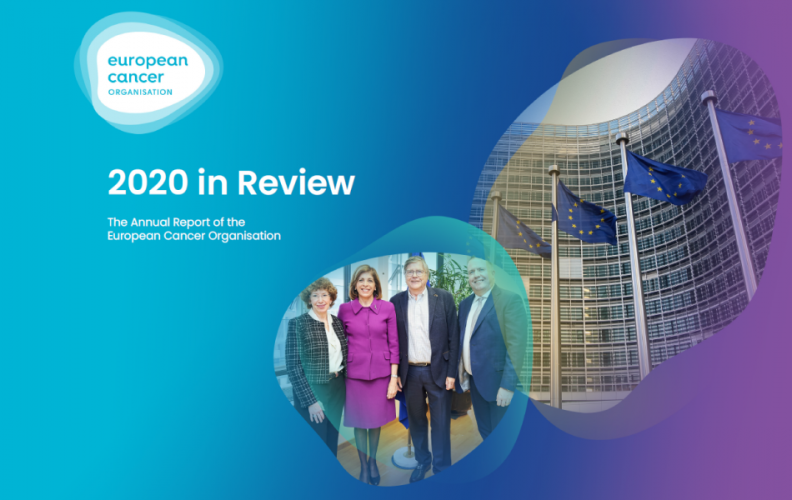 The Annual Report of the European Cancer Organisation (E.C.O.), member of All.Can International, is now available.
During 2020, E.C.O. was determined not to allow the pandemic to slow down the momentum of implementing its four-year Strategy, establishing nine new Focused Topic Networks of collaboration and consensus building, as well as launching a new brand in addition to a new website. E.C.O. also published a citizen and patient-centred manifesto of the core requirements for good clinical cancer practice – the European Code of Cancer Practice, translated in many languages, in order to improve outcomes for all of Europe's cancer patients.
In the Annual Report you can find further details on the policy work of the organisation and the key outputs and advocacy successes of our Focused Topic Networks, convening E.C.O. Member Societies, Patient Advocacy groups and invited stakeholders.