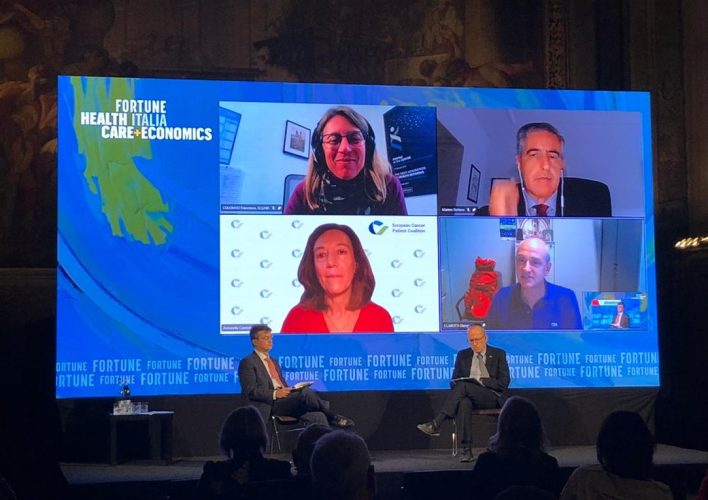 On 27 September, All.Can CEO Eduardo Pisani moderated a debate on international collaboration to improve the sustainability of health systems and patient outcomes at the Fortune Italia Health's Forum Health event. The session featured a multi-stakeholder panel of experts from the Organisation for Economic Co-operation and Development (OECD), European Commission, European Medicines Agency (EMA), and European Cancer Patient Coalition (ECPC).
Pisani also interviewed Giovanni Caforio, Board Chairman and CEO of Bristol Myers Squibb, on the learnings of the COVID-19 pandemic, which have shown that the development of new drugs can be highly accelerated by increased collaboration between different stakeholders. These insights should now be applied to the research of medicines to defeat other diseases, such as cancer, and should aim at responding to the true needs of the patients.
Read an article summarising the Forum discussions and listen to the first episode of the Forum Health podcast featuring Eduardo Pisani (both in Italian).