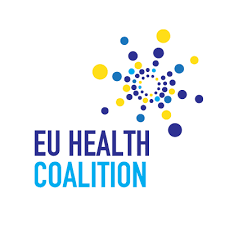 All.Can joined the EU Health Coalition in 2020. The Coalition was created following the first-ever EU Health Summit in November 2018 to promote a shared vision of health in Europe, based on jointly developed recommendations. It seeks to ensure that health remains high on the political agenda and champions policy changes to address the unprecedented challenges that an ageing population and an increasing prevalence of chronic diseases pose to healthcare systems and citizens.
The EU Health Coalition is composed of patient organisations, EU research-oriented medical societies, industry organisations, healthcare providers, regional and local health authorities and other relevant stakeholders, who all share a common vision.
To find out more about the work of the EU Health Coalition, please visit their website here.