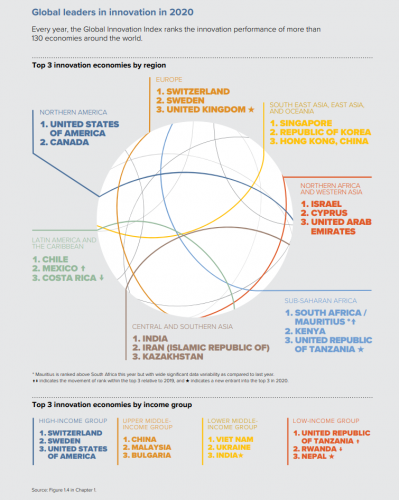 By Prof. Christobel Saunders,
All.Can Australia Steering Committee member,
Prof. Surgical Oncology University of Western Australia and in-coming James Stewart Chair of Surgery Royal Melbourne Hospital

We have all experienced significant changes since 2020 that have touched many aspects of our lives. 'Side effects' of the pandemic have been felt across the world, and have helped to spark a new way of doing things. We host more meetings through a screen than in boardrooms, we workout using household items as weight replacements and we've all probably never walked our neighbourhood streets as much as we have in the last year. Ultimately, 2020 has shifted the way we do things. However, these changes haven't just been through physical actions. 2020 has also shifted our attitudes and values. This change has transformed the professional world, with industries now adjusting their operations to match the new reality.


The healthcare and medical research industries are no exception. According to Deloitte's 2021 Global Health Care Outlook, the enduring COVID-19 pandemic has triggered new relationship paradigms in the sector that has traditionally been known for its highly competitive environment. The perception of competition as one of the main drivers of innovation has given way to resource-sharing and collaboration in health systems.


While high income countries tend to maintain leadership positions when it comes to innovation, developing economies are steadily moving up the Global Innovation Index chart, shifting the geographical innovation landscape. We are beginning to see some lower middle-income countries, including India, Vietnam and the Philippines start to rank higher than some of those in upper-middle economic groups, including Turkey and Serbia. Australia in fact ranks lower in knowledge and technology outputs than some of the developing economies mentioned above. Continuous shifting of the global landscape emphasises that there is knowledge to be shared and learnt from across the world, not just from those considered leaders in the industry.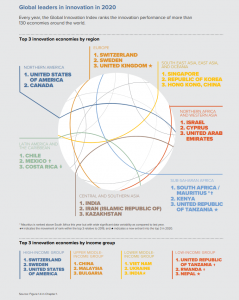 Innovation is a pre-requisite for medical progress, but breakthrough scientific discoveries often require decades of research and piloting. This is where knowledge-exchange and collaboration can take the spotlight.


All.Can is one of few international initiatives that is looking to bring patient organisations, policymakers, healthcare professionals, industry experts and other stakeholders together to trigger change in cancer care globally and in a most efficient way. With a focus on sustainable healthcare solutions, All.Can strives to improve inefficiencies by sharing research and collaboration to develop best cancer care practice.


Currently consisting of 18 national initiatives across Europe, America and Asia, All.Can members globally, especially those within Europe, are beginning to see the benefit of collaboration in sharing their scientific discoveries. For example, the eHealth cancer care tool developed by the psycho-oncology department at the Institut Catala d'Oncologia in Spain has now been expanded to other countries, including Poland and Portugal, which has helped the tool to reach 750 patients. The Patient Guide for Survivorship is further evidence of collaboration. The guide, developed by The European Society for Medical Oncology, is now available in six different languages which has helped to expand its uptake and practicability.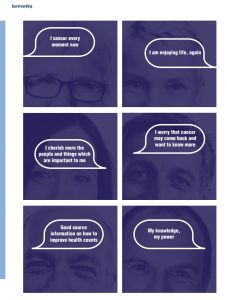 Collaboration can increase the chances for people around the world benefiting from medical advancement regardless of economic or human resources. Especially, if we are talking about diseases like cancer that affects millions of people globally.


Cancer continues to rank as a leading cause of death in every country and its incidence continues to grow worldwide[i]. It doesn't distinguish between nations and truly is a global burden with over 19 million new cases diagnosed in 2020[ii]. However, it is the universality of cancer that provides an opportunity for countries to unite and tackle issues that impact patients most along the cancer continuum. This is where learning from each other becomes essential as collaborating on a global scale allows us to get the best out of existing individual insights and approaches.


All.Can's latest Global Summit saw over 200 participants from 37 countries come together and confirmed the need for 'combined intelligence' to address common issues or 'pain points' that patients experience. The Summit confirmed that there is a need for universal collaboration and an effort to move beyond isolated thinking.
There are challenges to overcome as we make a substantial move towards the efficient delivery of cancer care – data optimisation, psychological wellbeing of people living with cancer, training for multidisciplinary teams and assessing efficiency across the whole cancer continuum.


Initiatives like All.Can play an important role in multi-stakeholder collaboration. However, there is a level of individual proactivity that is also required. Having a platform to exchange views and experiences is not enough. Countries need to overcome geographical remoteness and build genuine connections to create long-lasting solutions.


Looking back at some of our collaborative projects, I know there is a lot of potential. For example, the All.Can patient survey, which was conducted in 2019, has insights from 10 countries and is widely used to inform cancer plans and strategies in Australia and elsewhere. I am still amazed at how concordant the feedback from nearly 4000 respondents around the world was. Despite different health systems and varying jurisdictions, people living with cancer are looking for very similar things – swiftly and appropriately delivered diagnosis, shared-decision making and integrated multidisciplinary care, information and supportive care throughout the journey and consideration of the financial impacts of a cancer diagnosis.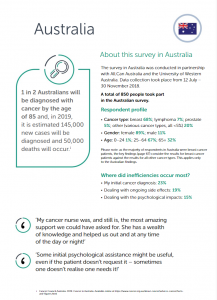 An individual strength can be a powerful accelerator for all. At All.Can Australia, we have been putting a lot of effort into cancer care navigation (CCN). Through robust research, we have learnt valuable insights, confirming that an All.Can CCN model would have significantly positive implications for health service delivery and productivity in health and the broader economy. And we, of course, will be happily sharing further findings with our colleagues working in the cancer space globally.


Knowledge doesn't necessarily need to be collective for it to have value, but keeping it to oneself can reduce the impact that it can have. I am hoping that there are many great projects that we might not even have heard of yet, and that they will find their way into public domain, so others can use and repurpose great ideas.


Collaboration is more than a buzzword, it doesn't tolerate a superficial and tokenistic approach. There are many ways we can collaborate, from leveraging each other's strength to identifying synergies to operate in alliance. In the mission of delivering improved cancer care, the most important lesson is not to waste time and resources rediscovering the wheel.
[1] Hyuna Sung et al. Global Cancer Statistics 2020: GLOBOCAN Estimates of Incidence and Mortality Worldwide for 36 Cancers in 185 Countries, CA: A Cancer Journal for Clinicians, Volume 71, Issue 3, May/June 2021, https://doi.org/10.3322/caac.21660
[1] Hyuna Sung et al. Global Cancer Statistics 2020: GLOBOCAN Estimates of Incidence and Mortality Worldwide for 36 Cancers in 185 Countries, CA: A Cancer Journal for Clinicians, Volume 71, Issue 3, May/June 2021, https://doi.org/10.3322/caac.21660