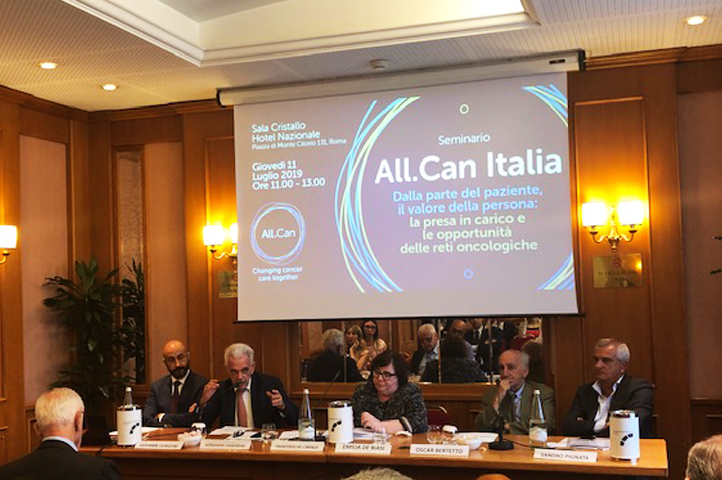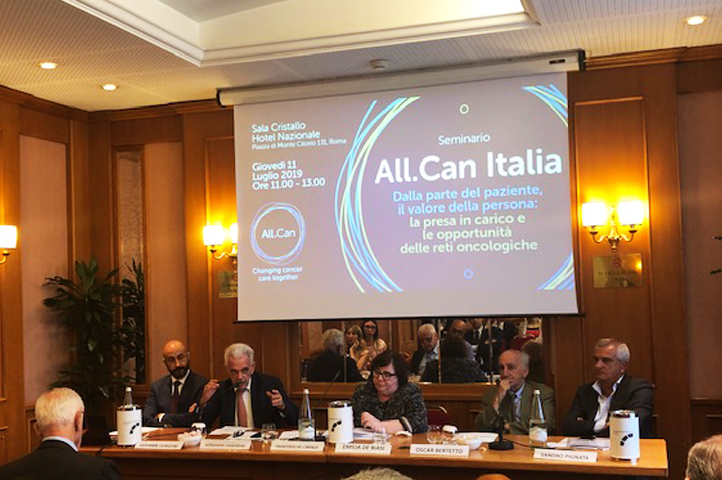 On 11 July 2019, All.Can Italy held its first public seminar in Rome, bringing together patients, key opinion leaders and policymakers to discuss the role of cancer networks in improving care.
The interventions of three regional cancer networks were highlighted by representatives: Oscar Bertetto, director of the Piemonte and Valle d'Aosta network, Sandro Pignata, scientific coordinator of the Campania networks, and Giovanni Gorgoni, head of Puglia's Healthcare Agency and strategic coordinator of the Puglia network.
With experienced and newly formed networks in attendance, the seminar aimed to focus the debate on practices that are proven to improve patient outcomes. This included clear access to diagnosis, multidisciplinary approaches and evaluations, and evidence-based selection of clinical centres for appropriate therapies. These have been recognised as part of the common principles that should inspire the definition of cancer networks in every Italian region.
Barbara Mangiacavalli, President of the Nursing Professional Association (FNOPI), stressed the role of nurse practitioners in the cancer care pathway as case manager. Finally, Alessandro Ghirardini, head of the Clinical Networks Department at Agenas (National Agency for Regional Healthcare Services), offered an overall view, recalling the effort that the Agency and the Ministry of Health are putting forward to maximise the role of networks.