All.Can Australia
Cancer care in Australia
According to World Health Organization comparisons, Australian cancer patients generally have better cancer survival rates than those in other countries.1 In the last 30 years, the death rate for cancer in Australia (number of deaths per 100,000 people) has dropped by more than 24%.2 This trend is driven by treatment improvements and new interventions leading to more patients surviving from the most commonly diagnosed cancers, including bowel cancer and prostate cancer in males and breast cancer in females.3
And yet, Australia has one of the highest rates of cancer diagnosis internationally,4 with 134,000 new cases estimated to be diagnosed in 2018.2 This number is predicted to rise to 150,000 in 2020,2 due to Australia's increasingly ageing population.5 Currently, an estimated 1.1 million (1 in 22) Australians are living with and beyond a cancer diagnosis.6 By 2040, it is estimated that 1 in 18 Australians will be diagnosed with cancer in their lifetime.6
Healthcare in Australia is largely publicly funded, but cancer patients report relatively high out-of-pocket health costs. The financial costs of cancer in Australia are unequally distributed, as some cancer types are more costly to the individual.7 Those in rural and remote areas often face greater out-of-pocket costs and can have difficulty accessing healthcare services.7
In Australia, cancer has a significant social and economic impact on individuals, families and the broader community. People in lower socioeconomic positions have higher rates of cancer burden, with patients in the lowest socioeconomic group experiencing 1.4 times the cancer burden of those in the highest group.7
All.Can Australia initiative
The All.Can initiative began in Australia in late 2017, and was officially launched on World Cancer Day (4 February) 2018. The patient-focused initiative aims to gather insights from the cancer community and sharpen the focus on delivery of care truly of value to patients. The Australian chapter plans to identify improvements to the cancer patient care pathway through the healthcare system.
The overarching goal for All.Can is to help contribute to sustainable resource allocation in cancer care so that funding is directed to interventions which create the most value for patients. This reflects the global reforms in healthcare that are moving away from volume-based care and focusing on improving patient outcomes.
Activities and milestones
Development of a research report that evaluates the Australian cancer care system, providing insight into key stages of the patient journey that might benefit from improvement to create better patient outcomes. The report will establish a baseline understanding of the patient journey at a health system-wide level and identify efficient allocation of resources so that Australian cancer patients receive the most value for care at every point of their journey. The findings are expected to inform future research into the value of cancer care at various stages of the patient journey.
Participation in the All.Can global patient survey will establish an evidence base of patients' insights gained from their personal experience, and help to identify opportunities to reallocate resources to improve patient outcomes and value of care. The Australian cancer community is keen to contribute to global data and obtain new data that capture the experiences of Australian cancer patients. Patient organisations will play a key role in disseminating the survey, which the All.Can Australia Steering Committee will develop in consultation with its global counterparts.
References:
1. AIHW. Cancer in Australia 2017; ix: 1039-3307. Available here: https://www.aihw.gov.au/reports/cancer/cancer-in-australia-2017/ [accessed: February 2018]
2. Cancer Council Australia. Facts and Figures. Available here: https://www.cancer.org.au/about-cancer/what-is-cancer/facts-and-figures.html [accessed: February 2018]
3. AIHW. Cancer mortality trends and projections: 2014 to 2025. Available here: https://www.aihw.gov.au/reports/cancer/cancer-mortality-trends-and-projections-2014-to-2025 [accessed: February 2018]
4. International Agency for Research on Cancer (World Health Organization). Worldwide Cancer Incidence. Available here: http://www.cancerresearchuk.org/sites/default/files/cs_infog_world_inc.pdf [accessed: February 2018]
5. Australian Cancer Research Foundation. Cancer incidence and mortality in Australia. Available here: https://acrf.com.au/on-cancer/cancer-statistics-australia/ [accessed: February 2018]
6. Cancer Council Australia. Australians living with and beyond cancer in 2040. Available here: https://www.cancerwa.asn.au/resources/2018-01-31-cancer-prevalence-in-2040.pdf [accessed: February 2018]
7. AIHW. Burden of cancer in Australia: Australian Burden of Disease Study 2011. viii: 2204-4108. Available here: https://www.aihw.gov.au/reports/burden-of-disease/burden-of-cancer-in-australia-australian-burden-of-disease-study-2011/contents/table-of-contents [accessed: February 2018]
Disclaimer:
As part of its ongoing commitment to improving patient outcomes, Bristol-Myers Squibb is the foundation sponsor of the global All.Can initiative. In Australia, this means there is a Bristol-Myers Squibb representative on the Australian All.Can Steering Committee (James McAdam, Head of Government Affairs and Policy at Bristol-Myers Squibb), working with the Australia secretariat (Palin Communications).
The All.Can international initiative is made possible with financial support from Bristol-Myers Squibb (main sponsor), Amgen, MSD and Johnson & Johnson (sponsors) and Varian (contributor), with additional non-financial (in kind) support from Intacare and GoingsOn. All.Can Australia intends to evolve to include support from multiple sponsors from the pharmaceutical and healthcare industry reflecting this global sponsorship model.
All.Can Australia is supported by Palin Communications, as secretariat. Palin Communications is a health-focused communications agency. It works with organisations across several sectors of the health and medical industry.
All.Can is a trademark of The Health Policy Partnership Ltd.
The All.Can Australia Steering Committee is led by representatives from cancer/patient organisations, consumer health groups, biopharmaceutical industry, nurses, pharmacists, hospitals, health economists, university faculties and allied health groups.
The structure and membership of the Steering Committee is representative of the full continuum of cancer care throughout the patient journey.
All.Can Australia is co-chaired by Professor John Zalcberg and Richard Vines. For full details of the Steering Committee, see below. The Steering Committee has been structured to encourage shared decision-making across all activities and is supported by Palin Communications as secretariat.
Steering group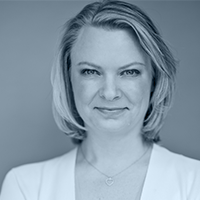 Dr Zoe Wainer, BMBS PhD MPH
Head of Public Health, Bupa Australia and New Zealand; Chair of the Board of Dental Health Services Victoria; Director on the Board of the Victorian Responsible Gambling Foundation
Professor Christobel Saunders AO
Head of Surgery, University of Western Australia
Professor John Zalcberg
Head of the Cancer Research Program, Department of Epidemiology and Preventive Medicine, School of Public Health, Monash University
Richard Vines
Chief Executive Officer, Rare Cancers Australia
Dr Bennie Ng
General Manager, Partnerships and Strategy, Healthscope Operations; Board Member, Australian Digital Health Agency
Jane Hill
Chief Executive Officer, Ovarian Cancer Australia
Professor Chris Karapetis
MOGA Executive Committee Chair
James McAdam
Head of Government Affairs and Policy, Bristol-Myers Squibb
Kristin Michaels
Chief Executive Officer, The Society of Hospital Pharmacists of Australia
Sharon Millman
Chief Executive Officer, Lymphoma Australia
Dr Jeremy Sammut
Senior Research Fellow, Centre for Independent Studies
Alison Verhoeven
Chief Executive, Australian Healthcare & Hospitals Association